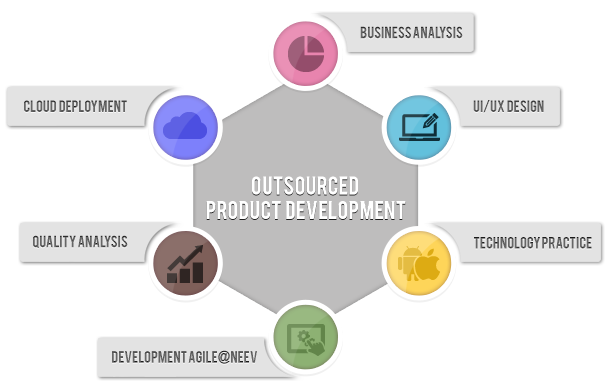 If you are interested in developing a mobile app, you might want to give consideration to outsourcing app development. There are myriad advantages you gain, from time-saving to adding additional time to pre-launch and marketing efforts, outsource app development just makes sense.
Step 1. Know What You Want from the App
Before you hire outsourcing mobile app developers, you have to have a precise definition of what you want from your mobile application. If you don't have a clear definition of what your app is and what you want it to do, you won't be able to communicate with the freelance developer you choose for outsourcing.
Step 2. Find an App Developer
Apparently, knowing the type of app you want will define what you exactly get from a developer. Now you can look for a developer who is skilled in creating the kind of apps you desire. Freelance sites can help you in searching.
Step 3. Talk with the Bidder before Hiring
Use an instant messaging program to discuss the task with a candidate in real time instead of through email. Skype is one of the most popular ways to communicate with mobile app developers interested in working your job. However, you can also use message projects like Google Hangouts, Viber, Facebook, Snapchat, and other popular messaging platforms to conduct developer interviews and for project updates and instructions.
Step 4. Interview the Bidder
There are certain things you should look for in a developer, but one of the most valuable skills is clear communication. You need a developer who is easy to understand and someone who is going to understand you easily too.
Step 5. Negotiate the Bid
Mainly, you need to be open to negotiations, and if a higher price is still within reason and the developer has all the qualifications you're looking for, you might want to up the ante a little bit and take the higher bid. Be willing to pay the other party what they are worth and you'll both have a comfortable time working together.
Step 6. Establish Important Milestones
Once you choose the bidder for your outsourcing developing needs, it's a good idea to discuss project milestones. Milestones will be points in the project where specific tasks need to be completed. The milestones can serve as goal posts, so you know where the project stands and so you don't get nervous if your developer goes quiet for a few days while working your project.
Takeaway
It is possible to find a reputable developer to work with if you're willing to be diligent with your search. Don't rush into anything just because you are eager to get your project completed. Take the time to evaluate ideal candidates until you find the perfect developer to complete your job to your satisfaction.