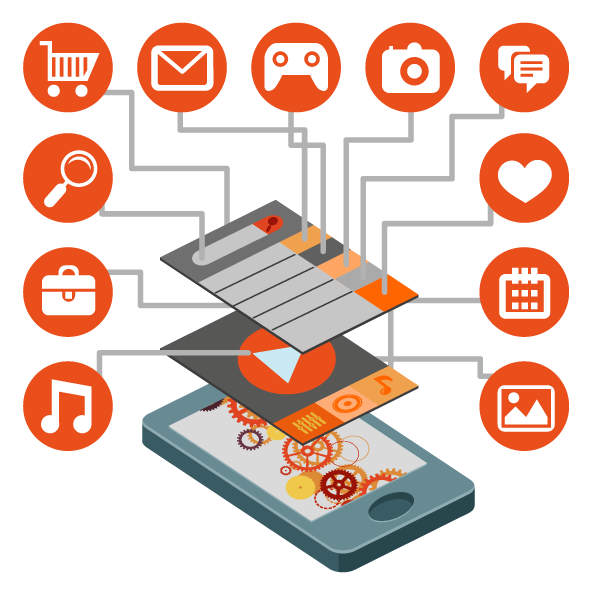 Turn Your Web Skills Into Native Mobile Apps with AppBuilder:
Create multi-platform native mobile apps for iOS, Android and Windows Phone using an instantly available, hyper productive development environment.
One Shared Code Base, All Mobile Platforms:
No separate projects, no platform-specific code. With AppBuilder, you can develop apps for iOS, Android and Windows Phone with a single, reusable JavaScript code base.
Use The Hardware You Already Have:
Forget buying new hardware to target specific mobile platforms. Use built-in simulation, debugging and deployment tools to create awesome apps for any mobile device from any Windows, Mac or Linux computer.
Instantly Experience Your Code:
Skip the manual process of building, provisioning and deploying your mobile app, and experience your code changes simply by clicking "Save."
Enhance Your Existing IDE:
Extend the capabilities of your favorite tools to support cross-platform mobile development, with plugins for Visual Studio and Sublime Text, and a Command Line Interface (CLI) that works alongside any IDE.
Use Your Favorite UI Frameworks:
Work in your preferred UI framework. AppBuilder integrates with NativeScript, Angular, Ionic, Kendo UI Mobile, jQuery Mobile and more.
We Can Help With The Rest Of Your Project Too:
As part of the Telerik Platform, our solution helps you manage the entire project lifecycle of your project with integrated tools for prototyping, testing, data services, data connectors, in-app feedback, app management, analytics and more.
Sample apps for quick start:
AppBuilder includes dozens of sample apps to help you easily start developing cross-platform mobile apps in just minutes.
Verified Cordova/PhoneGap plugins:
Curated list of Cordova/PhoneGap plugins that have been thoroughly tested, documented, and extended to empower cross-platform hybrid mobile developers.