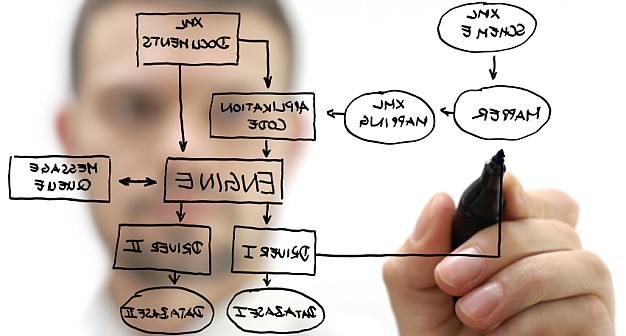 As our life becomes more and more dependent on digital technologies, moving your business online seems a wise and profitable decision. But to do that, you need a well-written, feature-full application that would function according to your specific needs. And we know just how to create one! Radugaapps is an experienced and professional software developer that has created multiple apps for various purposes. We work with all existing desktops and mobile platforms and have every inch of our code streamlined and double-checked before your product hits the market. Here are some of the benefits we offer you.
Reasons to choose Radugaapps
1. Years of experience.
We've been in the sphere of software development for years. Our team includes the best web developers and programming experts to create state-of-the-art programs for any type of device. By entrusting your project to us, you choose quality and functionality.
2. Multiplatform development.
We can make any app, be it on your desktop, laptop or phone. Our tech-savvy guys have been successfully developing applications for Windows, Linux, Android, and iOS. We also have a solid background in creating cloud apps. Regardless of your requirements, we are sure to provide the very result you expect.
3. All types of software.
Whether you need a web store, a productivity app or a mobile game, we will develop it in the shortest timeframe. We have experience working with all kinds of software and it won't take us long to figure out how to implement your project.
4. Perfect functionality.
Sleek design and smooth code are the guarantees we give to our customers. Your app will function without a glitch. No mysterious failures, no holes in the system. Even if you do experience any issues, simply call our support team and the problem will be solved as soon as possible.
5. Moderate prices.
You will be pleasantly surprised by our price list. We understand your budget restrictions and charge a price that is reasonable yet affordable. Getting us develop an app for you won't hit you in the pocket. Discounts are also possible for regular customers.
Radugaapps is definitely a great choice if you want to end up with a smooth-running, feature-packed application. Besides, we offer programming courses and training classes for beginning coders to add new promising members to our team! After finishing such a course, you will get a certificate testifying to your qualification. You are always free to contact us and ask any questions!